McKinley Tech High School
Class Of 1979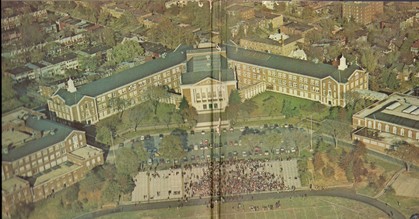 Classmate Profiles are for individuals who were a Senior at McKinley Tech during the 1978-1979 school year. Guest profiles are for teachers and administrators during this same time period.

If you would like to contact a member of the Class of 1979, please email the Site Administrator your name and contact information. The information will be passed on to the person you wish to contact.
Please visit the McKinley Technology High School website for information on obtaining alumni transcripts or duplicate diplomas.
---
Other McKinley Tech Websites
McKinley Technology High School
.
ANNOUNCEMENTS
35th Reunion Summer Cook-Out
Date: Saturday, Septembet 6, 2014
Time: 12 noon until 7 p.m. (Food served until 6pm)
Location: Cosca Regional Park (Group Pavilion)
11000 Thrift Road
Clinton, MD 20735
Donation: $10 per person (Ages 10 and over)
Theme: Show your spirit by wearing 70's attire

Hamburgers, hot dogs, fried fish, baked beans, salad, snacks and soft drinks will be provided.
Please direct a all questions to the Summer Cook-Out Committee Members:
See flyer for more details.
---
35th Reunion Holiday Party
Date: Saturday, December 20, 2014
Time: TBD
Location: Knights of Columbus- 3611 Stewart Rd Forestville, MD 20747
Details will be provided at a later date.
Please direct all questions to:
Donnella Briscoe Rucker - (301) 793-7449
James Grayton - (202) 439-7699