McKinley Tech High School
Class Of 1979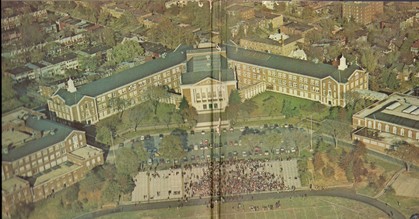 Classmate Profiles are for individuals who were a Senior at McKinley Tech during the 1978-1979 school year. Guest profiles are for teachers and administrators during this same time period.

If you would like to contact a member of the Class of 1979, please email the Site Administrator your name and contact information. The information will be passed on to the person you wish to contact.
---
30th Year Reunion Photos
The McKinley Tech Class of 1979 30th Reunion was held the weekend of August 7th,2009. Visit the Reunions page to view photos.
---
Other McKinley Tech Websites
McKinley Technology High School
.
ANNOUNCEMENTS
2013 McKinley Tech Alumni Association Scholarship Dinner/Dance
DATE: Saturday, November 30, 2013
TIME: 9:00 p.m. - 1:00 a.m.
LOCATION: Martin's Crosswinds, Greenbelt, MD
DONATION: $60.00
Ticket will be available on Friday, August 9, 2013.
For more information please contact your MTAA Board Member Representative or e-mail the McKinley Tech Alumni Association.
Spring 2014 Event
Optimism
3301 12th St NE
Washington, DC 20017
Date: Friday, April 25, 2014
Time: 7pm – until
Food – Fun – Laughter!!!
For More Info Contact:
James Grayton: 202-439-7699
Donnella Briscoe Rucker: 301-793-7440